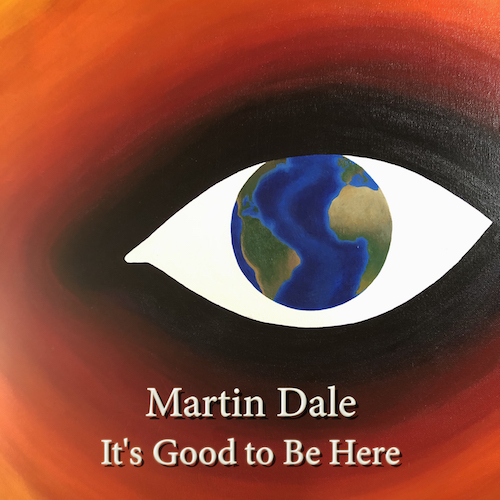 It's good to be here…wherever we are
…when the world finally crawls into its new post-covid reality, here's a song to celebrate being back with the people we love in the places we missed.  A happy, joyful anthem to the freedom to be in the wonderful place we choose…after being locked away or travelling we shall embrace again our friends, colleagues and relations:  because where they are is where it is good to be.
With its lively acoustic guitar, strummy ukelele, 4 on the floor kick drum and cheeky mandola riffs it harks back to the likes of Noah and the Whale, Of Monsters and Men and The Lumineers, with a catchy singalong vibe.   Save this song for the sunny future to come, or savour the thoughts of that future now.  And remember what's good about exactly where you are now.
Martin Dale is a folk singer/singer songwriter, multi instrumentalist and entertainer, who – pandemics aside – tours constantly, mostly in Scandinavia, UK and India.  Lockdown transformed him, along with many other performers into an online streaming artist…he continues his popular Wednesday night live stream events (the "Love Streams"). He plays all the instruments on this single himself, and is also producer, engineer, manager, road crew and groupie…he was in quarantine after all!
Originally from England, Martin has been living in Denmark for the last 20 years, and became a Danish citizen earlier this year.  It's good to be here.  He is known for a relentless energy, lightly whisky-soaked voice, eccentric performances and an increasingly battered hat.  He lives on a farm on the island of Fyn, surrounded by sheep, goats, chickens, ducks and guitars.
It's good to be there.
Tags:
Happy Folk folkrock acoustic summer upbeat joyful bliss contentment british celebration community holiday vacation travel backpacking touring friendship cheerful positive singersongwriter strummy festival
links: